Zoho One Bundle an ecosystem of integrated applications
Over 45 apps. Manage your entire business with the Zoho One Bundle suite of apps, or give your teams the few modules they need: CRM, Marketing, HR , Billing, Analytics, Support- Zoho One has it all
Applications that perfectly integrated into the Zoho platform.
To offer a 360° vision of the multi-channel customer journey at the heart of CRM with behavioural scoring.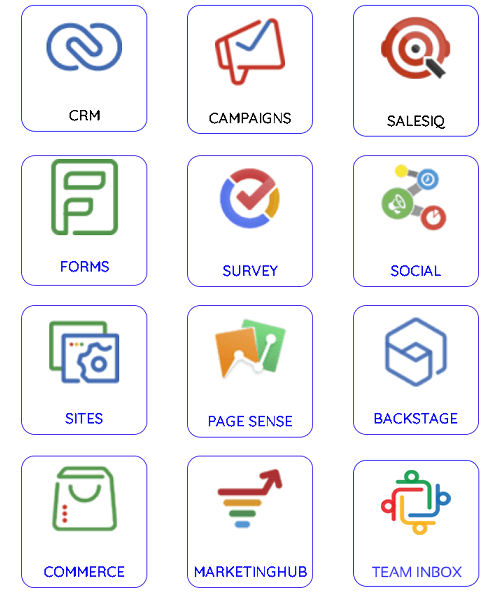 Zoho applications to communicate within the team.
Including group messaging integrated into the platform, social network and corporate messaging.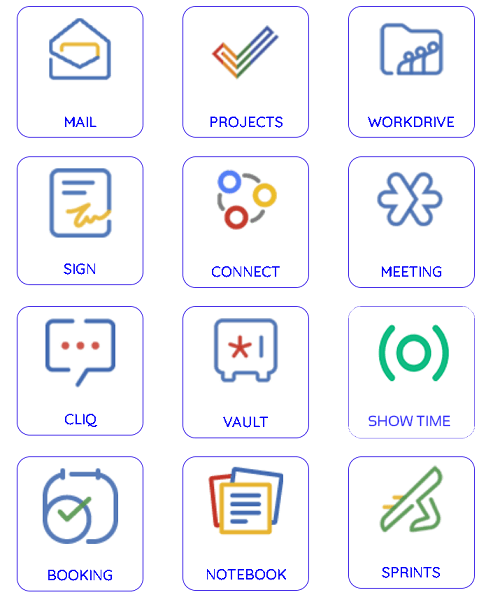 It can integrate into CRM for the management of quotes, purchases and invoices.
With tracking of expense reports by customer and multi-warehouse stock management.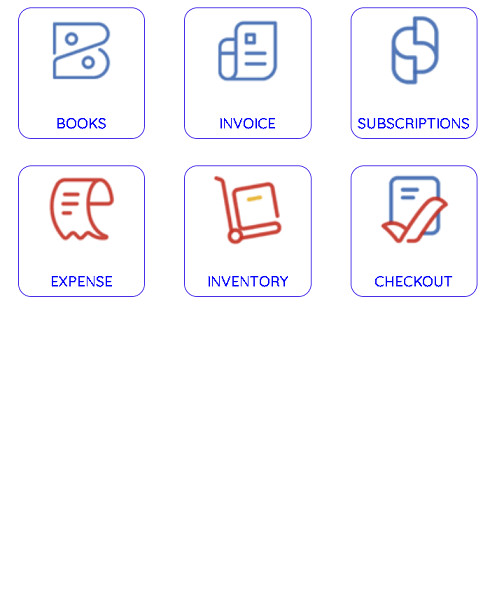 The applications that helps to build sophisticated reporting in addition to standard reports or consolidating data from several applications.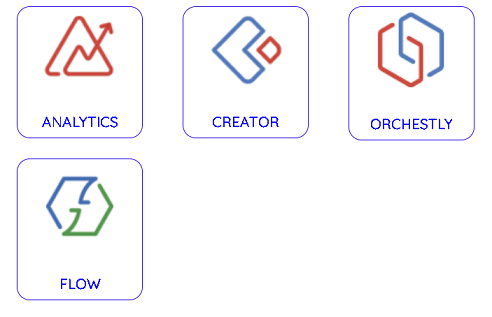 It has an applications to facilitate recruitment within the CRM.
In addition, it manage human resources flows with CV Sourcing, employees self-service & training platform.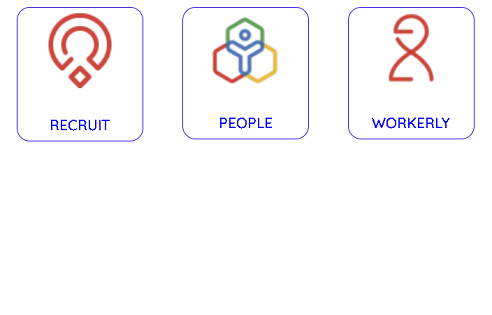 The right tools and context necessary to make every customer successful that you can give to your service team.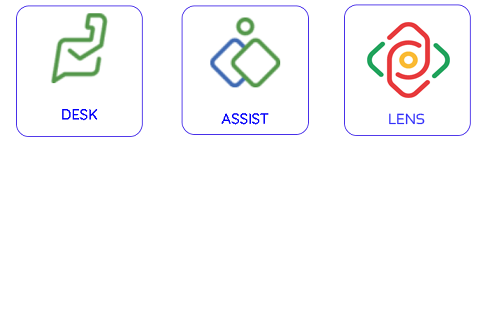 Zoho One Pricing
Zoho One Terms
FAQ
Zoho One Breakdown
Zoho One Admin Panel
New Zealand Success Story
Zoho One Pricing
45+ Integrated Business Apps

Enterprise-level Editions

Mobile, Native Apps & Extras Included

Centralized Administrative Control

One Invoice for Your Organization

All-In-One Licensing Model

Must buy license for every employee
USD $37 per employee / month
Simplify how your entire business runs with Zoho One. One integrated application suite for one price, billed on one invoice. This high-impact approach to software—packing an incredible amount of technology into an impossible price—isn't new to Zoho. It's hardwired into Zoho DNA.
Zoho One Terms
Zoho One Terms of Use
ZOHO ONE, AN OFFFERING THAT IS A COMBINATION OF ALL ZOHO SERVICES LISTED ON APPLICATIONS IS PROVIDED TO YOU OR THE ENTITY THAT YOU REPRESENT (HEREINAFTER "YOU" OR "YOUR") BY ZOHO CORPORATION (HEREINAFTER "ZOHO"), ACCORDING TO THE FOLLOWING TERMS AND CONDITIONS (HEREINAFTER "TERMS") IN ADDITION TO THE GENERAL ZOHO TERMS OF SERVICE. IF YOU DO NOT AGREE TO THE TERMS, DO NOT PROCEED WITH THE PURCHASE.
Zoho One is a combined offering of all the Zoho Services (including applicable mobile applications) listed on Applications. Use of some of these Zoho Services may require acceptance of terms of service specific to such Zoho Services (hereinafter "Service Specific Terms"). You must read, understand and accept the Service Specific Terms before using the corresponding Zoho Service.
Employee Count and Audit
You understand and acknowledge that Zoho One is offered at a special pricing on a condition that you obtain license for all the employees in your organization. You are required to report the exact number of employees in your organization at the time of subscribing to Zoho One based on the latest statement of 'tax deduction at source from 'salaries'' or any other similar statement filed with an appropriate Government authority that discloses the total number of employees in your organization. You are also required to purchase additional license for every new employee joining the organization during the subscription period. Zoho reserves the right to audit your books and records to ensure compliance with this Section. Such an audit will be conducted by Zoho or an independent auditing firm at your facilities during normal business hours by providing at least seven (7) days prior written notice. You are required to promptly implement corrective action to remedy any material non-conformance identified by Zoho.
Usage Limits
You must make sure that your usage is within the usage limits prescribed by Zoho in order to avail uninterrupted service. You understand that Zoho may restrict an activity if you reach the usage limit corresponding to such activity.
Modification of Terms
Zoho reserves the right to modify the Terms. Modifications to the Terms are effective upon your use of Zoho Services subsequent to publication of such modification.
FAQ
If I move from CRM Plus to Zoho One, will my users, customizations, configurations, and integrations carry over?
Yes, everything you've set up will carry over. But it is important that you will contact our team before as manual interference is required to grantee a a smooth transition.
Can I integrate Zoho One into an existing directory system like Active Directory?
We have the technology to do it; however, we'd like to better understand your requirements. Please contact us to share additional details.
If I need help importing data from other systems into Zoho One, can Zoho help me with that?
Yes. We or one of our partners can help you migrate to Zoho One.
Can I export my data from Zoho One?
Yes, you can export data into standard formats from every application included in Zoho One.
I use Zoho Apps in parallel with Google's G Suite. If I purchase Zoho One, will I have to move away from G Suite?
Not necessarily. You're welcome to continue paying for G Suite while using Zoho One. Of course, that does mean that you'll be paying two companies for same set of apps.
You say Zoho One comes with 40+ apps. But I only have access to a sub-set of apps. What am I missing?
Please check with your administrator—it's possible that they only enabled a sub-set of apps for you or your business.
I just enabled Zoho One. Do you have a recommendation for how I should deploy Zoho One apps?
Deploying 40+ apps at once can be overwhelming. We recommend deploying Zoho One in phases. Start by enabling the apps you need right away. Once you have those up and running, then begin deploying the next phase. It's important to make sure you and your colleagues feel comfortable at each phase of deployment.
Are all Zoho One applications available in my language?
Most Zoho One applications are available in 10+ languages. If you find an app that doesn't support your language, please let us know. We want to support as many languages as possible.
When you have new versions, do you plan to update all Zoho One applications at the same time?
No. Each application has its own update schedule. This allows us to push out updates faster. When updates do happen, we'll make sure existing functionality is unaffected and that integrations won't be broken.
Does Zoho One include all the features of Zoho CRM Plus?
Yes. Zoho One includes every thing available in CRM Plus and more. Zoho One is our all-in-one suite, giving you everything we do, including applications that are in other Zoho bundles.
With more than 40 applications, some of these apps must be lightweights. Are you really claiming to have a broad suite of apps that also have depth of functionality?
Yep, that's exactly right. Our suite of applications is the broadest and deepest in the world. Each of our product teams is run as a separate company. Their mandate is to be the best in their category. Sure, some apps are more mature than others, but you're not going to find lightweight apps at Zoho. Breadth and depth together is achievable. We've been perfecting this model for the last two decades.
Do I have to integrate each of your applications manually?
Zoho One offers more integrations than any suite in the industry. That isn't to say that we have every integration ready to go. A good number of applications are pre-integrated, with more on the way. For the most part, you shouldn't have to manually integrate apps. Not every company prefers to have integrations turned on by default, so there may be a few you have to enable. There are some cases of particular apps not being integrated, which we'll be addressing soon. If you have a specific integration you want to see sooner rather than later, please drop us a line. We want to hear about your usage and prioritize our integrations accordingly.
You don't offer an application I need for my business. It is possible you're working on it already? Can I request an application from you?
Most certainly. We'd love to hear about your requirements and usage; however, we can't guarantee we'll take up every suggestion. Please share the requirements you'd like us to meet.
And as a side note, you can also build your own custom applications with Zoho Creator. Over 1.5 million custom apps have already been built with it.
I have a need for a custom application that's specific to my business. Can Zoho One help me in any way?
Zoho One includes Zoho Creator, an application development platform that lets you create custom applications to meet your custom business needs. Over the last 10 years, 1.5 million custom business applications have been created by various users on this platform, including web and mobile apps. If you're not comfortable building your own app, we have developer partners who can help you.
You say your applications can run an entire business. Do you run your business on Zoho apps?
Absolutely! Zoho runs on Zoho. We eat our own dog food. In fact, we use every application internally for several months before we release it publicly. As a 5000+ employee company with offices in 7 different locations, doing business in more than 130 countries across multiple currencies, timezones and languages, we run the vast majority of our business on Zoho. We say majority because there are a few apps we don't offer. But rest assured, we're working on those.
Do you share roadmaps for your applications?
Not usually, no. If there's functionality you need but don't see within an application, please send a feature request to our support team. You may learn we're already working on it.
Application-specific Questions
Zoho Books
Is there a maximum amount of receipt scans?
Yes, the maximum amount of receipt scans is 5. If you have a question about this, please contact us.
Zoho Campaigns
Is there a subscriber limit in Zoho Campaigns?
Yes. The maximum number of subscribers you can have is 5,000 per employee. If you have a specific question related to this, please contact us and help us understand how you'd like to use Zoho Campaigns.
Zoho Creator
Does Zoho One include Zoho Creator Express plans?
No, it doesn't. Zoho One includes enterprise-level editions of every Zoho application. If you have additional questions about Creator Express plans, please contact our sales team.
Are there any limits in Creator?
Yes, there are some limits you should be aware of.
Records: 25,000 per employee
Storage: 2GB per employee
Emails: 500 per employee, per day
Schedules: 500 per employee, per month
Integration API: 500 per employee, per day
Webhooks: 1000 per employee, per day
If you have further questions regarding limits in Creator, please contact us.
Is the Creator customer portal included in Zoho One?
Yes, Creator's customer portal is included in Zoho One by default.
Zoho CRM
Does Zoho One include Zoho CRM's Ultimate Edition?
No, it doesn't. Zoho One includes enterprise-level editions of every Zoho application.
Is there a storage limit in Zoho CRM?
Yes. The storage limit in Zoho CRM is 1 GB per organization, with an additional 1 GB per user. If you need more space, please contact us.
Zoho Forms
Are there any limits I should be aware of?
Yes, there are two limits you should be aware of:
Submissions: 200,000 per month.
Storage: 10GB
We doubt you'll need more than this, but if you think you may, please contact us.
Zoho SalesIQ
Is there a limit to the number of website visitors I can track?
Yes. The maximum number of visitors you can track each month is 5,000 per employee. If you have a specific question related to this, please contact us.
Zoho Social
Is there a limit to the number of brands I can have?
Yes, you can manage up to five brands.
Zoho Reports
Is there a limit to the number of rows I can have in Zoho Reports?
Yes, you're limited to 5 million rows. If you have a specific question related to this limit, please contact us so we can understand how you're using Reports.
Zoho One Breakdown
What exactly makes Zoho One the Operating System for Business?
We'll breakdown Zoho One's key layers—apps, services, and platform—and how they combine to help your organization work smarter and grow faster. From there we'll take a tour of the admin panel and give you next steps on how to proceed with fitting Zoho One to your business.
Zoho One Admin Panel
Perfect Control Over you Zoho
New Zealand Success Story
New Zealand Success Story takes up Zoho One 'operating system for business'
The Warehouse Group has become one of the first customers for a new offering from cloud business applications software developer Zoho.

Wish to Digitalize Your Business Today ?